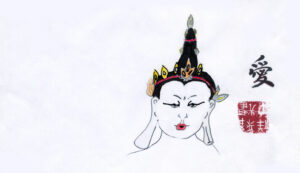 Welcome to A Single Thread Morning Sitting. Just a few notes:  Please mute yourself when you enter. The sitting will start with three bells and will end with one bell. When you sign-in, please turn your video on. Wait for the monk to stand to ring the bell. With hands in gassho, please bow after the third bell. During the sitting, you do not need to keep your video on. When 30 minutes is up, turn your video on and bow when you hear the ending bell. Follow the monk. Thank you.
Time:  06:30 AM Central Time (US and Canada)
Nov 14 until Nov 18, 2022, 5 occurrence(s)
Nov 14, 2022 06:30 AM
Nov 15, 2022 06:30 AM
Nov 16, 2022 06:30 AM
Nov 17, 2022 06:30 AM
Nov 18, 2022 06:30 AM

Author: Fashi Lao Yue
ZATMA is not a blog.
 If for some reason you need elucidation on the teaching,
please contact editor at: yao.xiang.editor@gmail.com