THE CONTEMPLATIVE ORDER OF HSU YUN IS PLEASED TO ANNOUNCE A
FALL ZOOM RETREAT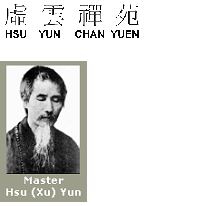 A Single Thread is pleased to offer this Zoom Fall Retreat.
It is open to everyone – come when you can come…but we are asking you to make a commitment…you must Register so you can get the Zoom Links!
The Retreat begins with a weekend of sitting followed by four Sunday Dharma Talks.
The Retreat will start the evening of Friday October 20. And continues Saturday October 21 from 7:00 am to 3:00 pm. And Sunday October 22 from 7:00 am. to 10:15 am.
The Retreat will offer daily sitting Monday through Friday at 6:30 am and an additional afternoon sitting at 4:00 pm
The Sunday Dharma Talks will be from 3:00 – 5:00 pm and will be a combination of teaching and meditation.
The Retreat will end Sunday November 19.
We hope you will seriously consider this more intense practice opportunity. To Register, send me an email by October 18. If you have questions, send me an email.
Best regards,
Marilyn