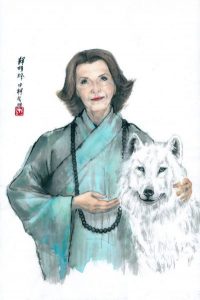 People buried in their egos – victims of their own poisonous anger, lust, or ignorance – find release only when they can spew that venom onto others. It's the only catharsis they get. We hear them on moonless nights, stalking the land, targeting anyone within spitting range.
To avoid the mess during these Nights of the Living Dead, the rest of us have to find a Refuge… and wait for sunrise. It helps to understand – if not the source of their venom – at least the display of it. Sometimes we encounter it "in kind" and sometimes "in degree."
It is when we do take time to reflect upon moral issues that we need to consider the motivation of those who so vehemently question other people's morality – and this includes our own outcries as well. Ming Zhen covers a lot of ground — stay with her — the last bit is worth the effort.