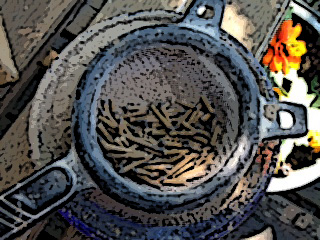 When a bird gets free it doesn't return to the remnant on the bottom of the cage. (Rumi) Fashi Lao Yue offers a short intensive on the path of the Heart Sutra.
Avalokiteshvara while practicing deeply with the Insight that Brings Us to the Other Shore,
suddenly discovered that all of the five Skandhas are equally empty, and with this realisation he overcame all Ill-being.
Thich Nhat Hanh translation.